---
So, I know I'm not the only person who does this, but I find it kind of hilarious nonetheless. Sometimes, I spend a great deal of time on Youtube totally stalking a celebrity. I don't do the Twitter and Facebook creeping, but I totally watch every interview that I can get my hands on when it comes to a newly discovered celeb crush. My most recent crush has been Noel Fielding, whom I found out about through a previous crush that I had on Russell Brand and his association with Noel. Obviously there is a reason that I developed a crush on the two of them. They are both brilliant people who are funny, weird, creative, talented and totally the kind of people I would love to hang out with (not to mention attractive in a sort of unconventional way). I go for funny weird people I guess. They don't necessarily have to be both, but i'll like them more if they are. My total resume of celebrity crushes to date would be as follows (In order of most recent to oldest with attempted year numbering which may or may not be accurate)
Noel Fielding
( British Comedian known for The Mighty Boosh) 2013
Seth MacFarlane
(Family Guy creator and a pretty impressive crooner) 2012
Ryan Gosling
(The Notebook, Half Nelson) 2012 
Chris Martin
 ( Lead singer and lyricist for Coldplay, married to Gwyneth Paltrow, named one of his kids Apple, has OCD) 2012
Russell Brand
(British Comedian known for Forgetting Sarah Marshall, having been a sex addict, having been married to Katy Perry, talking publicly about his past drug addiction, and MTV awards fiasco) 2011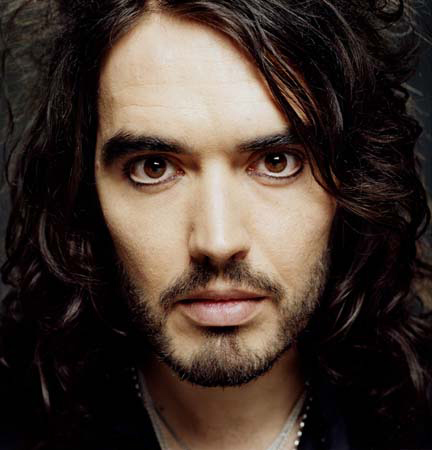 Jason Isaacs
(Harry Potter franchise's Lucius Malfoy) (a little tiny crush that didn't amount to much) 2011
Nick Moran
(Also of Harry Potter fame, but not well known in North America really. He played the snatcher called Scabior in the last two movies, he was also in Lock Stock and Two Smoking Barrells which I highly recommend. Good movie that.) 2011
Robert Downy Jr
  (Iron Man, Sherlock Holmes etc) 2010-11 
Ryan Phillippe
(Stop Loss; Flags of our Fathers;  Crash <---Love that movie to death; I know what you did last summer) (Came to my senses. Was definitely only for looks. Shallow, I know) 2010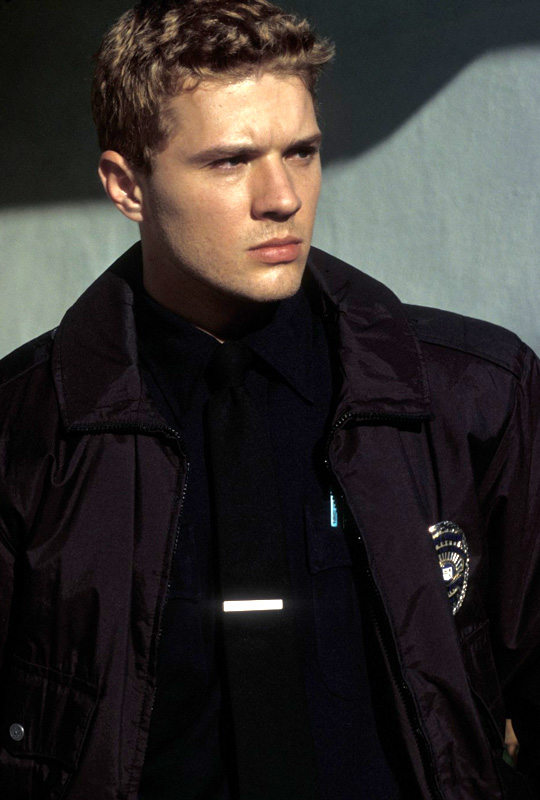 Paul Walker
(Fast and Furious franchise, Eight Below) 2009-10
Johnny Depp
(only slightly and quite sporadically) 2004-12. Mostly because of pirates I think, but he was also in most of Tim Burton's films. I love Tim Burton movies.
Jack White
of the White Stripes 2007
Dallas Green 
(Alexisonfire, City and Colour, sang as a guest with the Neverending White Lights)
Pete Wentz
(Fall Out Boy) (Oh god, horrible. I regret that one the most) 2006
Billy Joe Armstrong
(Green Day)  2004-5ish at which time I was either 12 or 13. 
and wayyyyy back in my pre-teen days
Orlando Bloom
(Lord of the Rings, Pirates of the Caribbean) (a close second regret wise) . 2002?
Steve Miller
(The Steve Miller Band) 1998
There are probably others, but I can't remember them all at the moment.
      What is it about those people that made me like them so much? I always wonder about that. Now that I am looking at what I think is pretty much a complete list of my celebrity crushes of the present and past, it is quite a diverse bunch of people. It is difficult therefore, to put them in any category of types. I find it hard to group them into traits that appeal to me seeing as they don't all share the same permutations. Some of them I really regret ever having liked at all. Never RDJ though. The only thing that I can kinda figure is that they are all in show business and that probably kind of takes a certain type of person to do those kinds of jobs. They all seem  to be fairly nice, charismatic, a little bit different in some way, smart (with exceptions of course),  fairly sexy (sometimes in a really weird way), often kinda funny or at least not without a sense of humor, and some have histories of drug addiction/ alcoholism or at least a dark, complicated side of some kind. They usually have a combination of one or more of those traits. There isn't much about their appearances that are similar except that there are more dark men than light haired. There's nothing saying that it's a preference though seeing as dark hair is more common than light hair anyway.
     So seeing as I have been obsessing over Noel Fielding for about a month now and I think I've seen every possible thing on Youtube that includes him, I was realizing how absolutely ridiculous that is. I hate to be the fan girl, and it's horrible when I realize that I am one. I always want to slap those girls that go meeting their favourite celebrities and make fools of themselves by crying, screaming, making loud comments like the person isn't actually a person but more like a famous roller coaster that they are about to get on etc. I doubt that I'd be like that, although I've never really met any of my favourite celebrities except for Dallas Green. I definitely didn't freak out though besides maybe a tiny bit of nervous shaky hands like I get when I speak in front of people. Not that obvious I don't think since it was also not that warm out. I'm a quiet person too so I wasn't obnoxious. Anyway, I digress.
     The point of all of this.....Is that there is no point. Why have crushes on people that you can be pretty damn sure you are never going to meet? Even if you do meet them, they probably won't have the slightest interest in actually knowing you or loving you unless you are running in the same circles and/or are famous yourself. It is a strange thing. It's also funny because I am always convinced that they are being honest in interviews or at least that the way they are on camera (or on stage) is the way they are in person. I know for myself, that is usually not the case. My behavior around people I don't know is quite different than how I am around people that I do know. How can I believe that they are all acting the way that they always do? How can you have such love for people that you've never met? It's all very interesting.
      I'm pretty sure that within the next couple of weeks at least, I will get over my Noel crush and move on to some other famous person. As for right now, I feel a desperate need to hang out with that dude and all of the dudes from the Mighty Boosh. All I can think about is how awesome they would be as friends and how I just want to hug them all for being awesome. I can't help being more physically attracted to Noel though. I'm quite aware that I will probably never meet him, or any of them. Not without going to EXTREME lengths anyway.  I am not prepared to do that though, seeing as that would make me even more of a fangirl. Plus the feeling will probably pass soon anyway, so what is the point really? 
    All I know is I've been in a few small stage productions over the last few years and I had never met the other actors/actresses before the auditions. They always turned out to be the most interesting, most hilarious people and I love them all. I suppose I am imagining that the Boosh cast would be just as entertaining to be around.
      It feels nice to just expose all of this stuff, seeing as the only crush that I've ever discussed openly with anyone was Robert Downy Jr because my sister admitted to liking him first. I thought it was weird that I had a crush on someone who was so much older than me, but it's probably fairly common in reality and I've had older crushes all my life. For example, I was convinced I was going to marry Steve Miller when I was 6 because I thought he was sexy in the picture on the cover of his Fly Like an Eagle album. I guess back then I just didn't know that thinking someone was hot was not the same thing as wanting to marry them and I had no concept of time. No idea that he was actually way older than he was when the picture was taken lol. My whole family still teases me about that and I can't listen to Steve Miller music without it being brought up. Unfortunate, because I do quite enjoy his music. Again, I digress.  I think it has to do with levels of maturity though, most of the time. The guys who are my age are usually pretty immature and I couldn't see myself being with them. Plus they look more boyish so I suppose it's physical too. 
Man I can't help dreading that one of my relations is going to find this. I think I might die if they did. I don't tell them any of the things hardly that I put on EP. I just hope nobody I know ever sees this because it would be pretty easy to piece together who I was if they did lol. I might have to shoot myself if that ever happened. 
P.S I feel super shallow and weird posting this seeing as I don't like to go on about good looking people for no reason and I find it slightly sickening when other people do it. I also don't like making lists because of the immature nature of it. I just felt I needed to compile and be able to visualize and wrap my head around the number of celebrity crushes I've had over the years. I put the pictures in only to illustrate who the people were that I was talking about in case anyone happened to be unfamiliar with any of them. 
There are no comments on this post yet, be the first to leave one!
Previous Posts
Birthday Blues,

posted October 28th, 2013



Pet Antics,

posted October 26th, 2013



When It's All Over,

posted October 21st, 2013



Yuck,

posted October 11th, 2013



A Letter To My Rapist,

posted October 7th, 2013



New Experiences & Bad Experiences,

posted September 23rd, 2013



What Is This?,

posted September 20th, 2013



Update,

posted September 17th, 2013



In My Own Little World,

posted September 15th, 2013



The Bike Ordeal,

posted September 15th, 2013



The Child Inside Confession #2,

posted September 14th, 2013



The Child Inside Confession #1,

posted September 13th, 2013



A New Plan,

posted September 10th, 2013



Bad Driver,

posted July 10th, 2013



Scraping By,

posted June 12th, 2013



Best Friends Forever?,

posted June 2nd, 2013



Just What I Needed,

posted June 1st, 2013



According to Me,

posted May 23rd, 2013



Dancing Again,

posted May 17th, 2013



Better Days?,

posted May 16th, 2013



My Ex Boyfriend Story,

posted May 10th, 2013



That Ugly Feel,

posted May 4th, 2013



Thank a Drunk Lady,

posted May 1st, 2013



Burnt Out,

posted April 29th, 2013



Strangers Say Hello,

posted April 26th, 2013



Strange Day,

posted April 25th, 2013



Continuation Of My Celebrity Obsessions Post,

posted April 20th, 2013



Preparing For Exercise,

posted April 20th, 2013



Follow up to my earlier post,

posted April 17th, 2013



Looking Back Over My Blog Posts,

posted April 17th, 2013



Sunny Day Blues,

posted April 16th, 2013



A Long Winded Story Of A Crush: Warning! It's Friggin Long.,

posted April 15th, 2013



Breakdown,

posted April 3rd, 2013



Reflections,

posted March 28th, 2013



Worst Day Ever!,

posted March 8th, 2013



Feelin' Good,

posted March 1st, 2013



The Follow Up,

posted February 13th, 2013



Another Day of Thinking,

posted February 11th, 2013, 1 comment



Snow Day,

posted February 9th, 2013



Epic WALK! <----With emphasis on the wrong word,

posted February 6th, 2013



Unintentionally Unenthusiastic,

posted February 3rd, 2013



Musings About Celebrity Obsessions,

posted February 3rd, 2013




Blogroll

Here are some friends' blogs...

Help
Embed Photos
Embed Videos